The Ugandan community in Dubai is stranded with a body of a one Fred Ndawula Damba who passed away recently after suffocating to ailments that are yet to be known.
The 29-year-old left a wife and three children putting up with his mother in Kirinyabigo in Kawanda, Wakiso district and went for greener pasture in Dubai.
Damba is reported to have breathed his last after being rushed to Rashid Hospital in Buranabad in Dubai.
The deceased is said to have been picked from an elevator when he began bleeding seriously and was rushed to the hospital by fellow Ugandans where he breathed his last.
Family members have since accused Salma Nabulya and a one known as Sarah who are reported to have duped Damba promising him a better paying job in Dubai and didn't offer it after taking him.
"These two ladies took my brother to Dubai having promised him a nice job, what worried us first is that he was handed a visit Visa but upon inquiry, Damba was told that since its COVID period, he can only travel using a visit visa," narrated Teopista Nakabonge the deceased's sister.
Nakabonge said that Damba was taken in April but since then he had not received any substantive job as promised.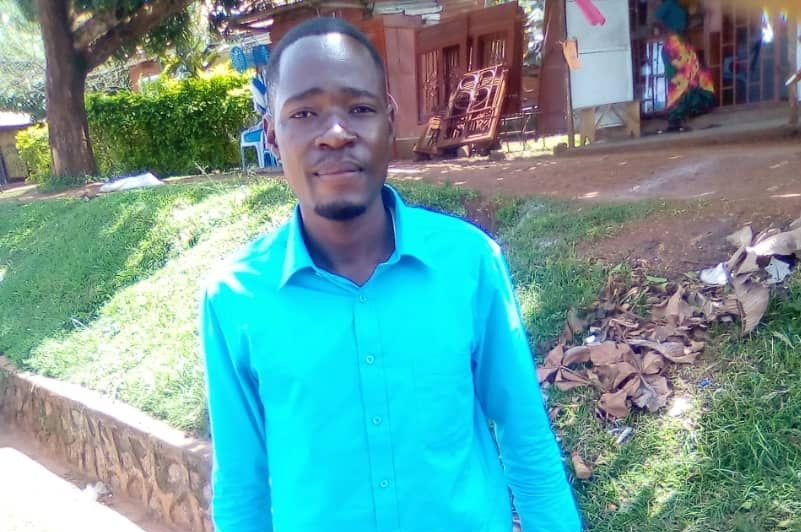 "Just a few weeks after Damba had left, these two ladies Salma and Sarah asked us to send money to buy off a job and we sent Shs700, 000, still he didn't get a job. After a while, Sarah asked us to send Shs500, 000 to still buy off a job which sent," Nakabonge narrated.
Nakabonge added that Damba was later attached to a gym where he was forced to carry heavy machines that might have led to his ailments.
"Damba has been sick for over three months and as a family we have been sending money to take care of him. Before meeting his death, we had been asked to send him an air ticket to have him returned home, this we did but the day he was supposed to return we didn't see him only receive announcements of his death later," Nakabonge explained.
The family has since been asked by Sarah to send Shs20m to process the repatriation of the body or else send a member of the family to witness his burial in Dubai.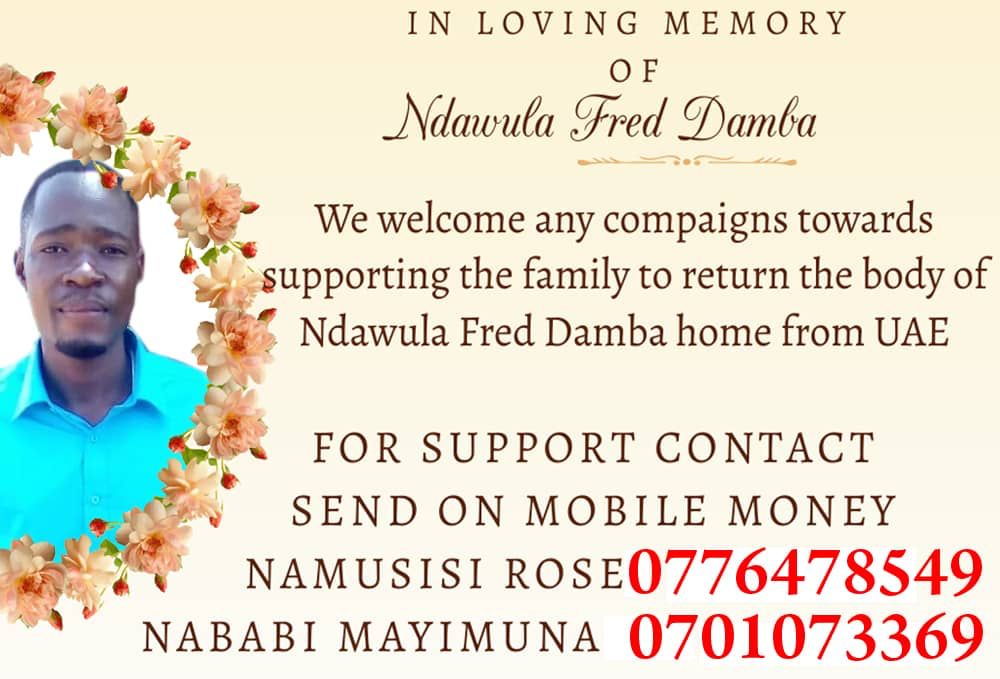 Sarah has since claimed that she should not be pinned for Damba's death since she did everything possible to take care of him even in his death.
She accused Damba of being week and failing to take on the jobs that she would find for him.
The Ugandan community has since began a fundraising campaign to facilitate the repatriation of the body back home.
Efforts to seek for justice have since been taken by Abdallah Kayonge the founder and Executive Director of Migrant Workers' Voice.
"It is so unfortunate that Damba lost his life in Dubai, we call upon the family to remain calm as means are being devices of bringing back the body to Uganda for a decent burial," Kayonde said.