WASHINGTON — The U.S. Department of the Treasury's Office of Foreign Assets Control (OFAC) designated four Zimbabwean individuals and two Zimbabwean entities, and removed seventeen Zimbabweans from the Specially Designated Nationals and Blocked Persons List (SDN List).
The Zimbabwe sanctions program targets human rights abusers and those who undermine democratic processes or facilitate corruption. U.S. sanctions do not target the Zimbabwean people, the country of Zimbabwe, or Zimbabwe's banking sector.
"We urge the Zimbabwean government to take meaningful steps towards creating a peaceful, prosperous, and politically vibrant Zimbabwe, and to address the root causes of many of Zimbabwe's ills: corrupt elites and their abuse of the country's institutions for their personal benefit," said Under Secretary of the Treasury Brian E. Nelson.
"The goal of sanctions is behavior change. Today's actions demonstrate our support for a transparent and prosperous Zimbabwe."
OFAC designated Sandra Mpunga, Nqobile Magwizi, Fossil Agro, Fossil Contracting, and Obey Chimuka, for their ties to the previously designated individual Kudakwashe Tagwirei and his company, Sakunda Holdings.
OFAC designated Tagwirei in August 2020 for having materially assisted, sponsored, or provided financial, material, logistical, or technical support for, or goods or services in support of, the Government of Zimbabwe; and Sakunda for being owned or controlled by Tagwirei.
Tagwirei has utilized his relationships with high-level Zimbabwean officials to gain state contracts and receive favored access to hard currency, including U.S. dollars. In turn, Tagwirei has provided high priced items, such as expensive cars, to senior-level Zimbabwean government officials.
Since former Zimbabwe President Robert Mugabe's 2017 departure, Tagwirei used a combination of opaque business dealings and his ongoing relationship with President Mnangagwa to grow his business empire dramatically and rake in millions of U.S. dollars. OFAC is also designating Emmerson Mnangagwa, Jr., the son of President Mnangagwa of Zimbabwe.
Sandra Mpunga is Tagwirei's wife. Together they created Sakunda, which is a neologism of Sandra and Tagwirei's abbreviated first name, "Kuda". Mpunga has served as the executive director of Sakunda and together with Tagwirei is the sole beneficial owner of the company. Mpunga was designated pursuant to E.O. 13469 for being the spouse of Tagwirei.
Magwizi has served as the chief marketing and public relations officer of Sakunda as well as Mpunga's executive assistant. In the spring of 2022, Magwizi was serving as a project coordinator for Sakunda. Nqobile Magwizi was designated pursuant to E.O. 13469 for acting for or behalf of Sakunda.
Fossil Agro has supplied the Government of Zimbabwe's Command Agriculture Program, a state farm subsidy largely financed by Sakunda which has failed to account for billions of dollars in disbursements.
The Government of Zimbabwe awarded Fossil Contracting nearly $40 million in contracts in 2021. Fossil Agro and Fossil Contracting were designated pursuant to E.O. 13469 for providing material, logistical, or technical support to the Government of Zimbabwe.
Chimuka owns Fossil Contracting and is also its director and is the CEO and director of Fossil Agro. Chimuka is a longtime business partner of Tagwirei and is considered part of Tagwirei's inner circle. Chimuka also sits on the board and serves as director of several of Tagwirei's companies. Obey Chimuka was designated pursuant to E.O. 13469 for acting for or on behalf of Fossil Agro, Fossil Contracting, and Tagwirei.
Emmerson Mnangagwa, Jr. is President Mnangagwa's son and has been in charge of the president's business interests related to Tagwirei. Mnangagwa, Jr. was designated pursuant to E.O. 13391 for being an immediate family member of the Zimbabwean president and OFAC-blocked Emmerson Mnangagwa.
The Treasury is also sanctioning a diverse array of over 40 individuals and entities that are connected to corruption or human rights abuse across nine countries including the Western Balkans, Belarus, Liberia, Guatemala, the Russian Federation, Burma, and Iran.
Serious Human Rights Abuse in Guinea
OFAC is designating Alpha Conde (Conde), the former President of Guinea, who was ousted in a coup d'etat in September 2021.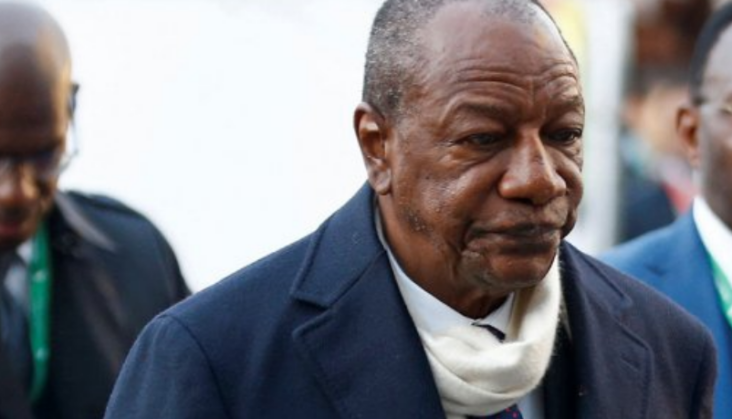 Under his presidency, security forces engaged in violence against supporters of Conde's opposition leading up to a March 2020 constitutional referendum that enabled Conde to run for a third term. Violence against opposition members continued through and after the October 2020 Guinean presidential election.
In early 2020, Conde ordered ministers to create a police unit to respond to anti-Conde protesters, with violence if necessary. Reporting indicates that in 2020 the government arbitrarily arrested and detained opposition members. Around the October 2020 Guinean presidential election, security forces used excessive force to disperse opposition supporters.
Among other incidents, security forces reportedly fired live bullets into crowds that had gathered to celebrate the victory announcement of Conde's opposition and shot two minors, killing one, and shot another in the back as he ran away. After the October 2020 election, security forces reportedly killed over a dozen individuals, including individuals killed at close range who presented no immediate danger to the security forces.
Corruption in Mali 
Karim Keita (Keita) is the son of former Mali President Ibrahim Boubacar Keita and the former president of the Security and Defense Commission of Mali's National Assembly.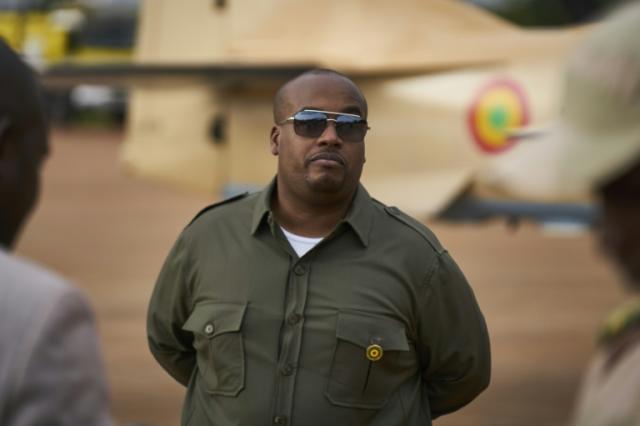 Keita oversaw Mali's defense spending from February 2014 until August 2020, when the military overthrew his father. Keita allegedly used his position to receive bribes, assign contracts to affiliates who subsequently paid him kickbacks, and embezzle government funds by overpaying on contracts for materiel.
Through his father, Keita allegedly arranged to remove from their positions officials who did not support his corruption. Keita also ostensibly arranged bribes to support his father's re-election. After his father was ousted, Keita fled to Cote d'Ivoire, where he serves as the CEO of Konijane Strategic Marketing.
Separately, Keita is also alleged to have arranged the abduction, torture, and apparent murder of Birama Toure (Toure), a reporter who was investigating Keita's involvement in corruption. Multiple witnesses claim to have seen Toure at a prison run by Mali's intelligence service with clear signs of having been brutally tortured.
At least one witness claimed to have seen Toure's apparently lifeless body removed from the prison in Keita's presence. Keita purportedly pressured a lawyer not to take up Toure's case, while another witness claimed Toure had told him in prison that Toure had been arrested on Keita's orders.