Hassan Sheikh Mohamud, the newly inaugurated President of Somalia, has appealed for support in response to droughts to avoid famine.
He said droughts are due to combination of factors including climate change, collapse of infrastructure and vulnerability.
Environmental issues will be a priority task for the new government to respond to droughts and climate shocks, he said Thursday in his inauguration speech in the capital Mogadishu.
He promised reconciliation among Somalis, progress and stability in Somaliland.
He vowed to focus on continuing negotiations with Somaliland; political stability leading to consultation, consensus and solidarity at federal and the regional level.
He said implementing federal system and delegating governance to local level; implementing social contract based on provisional constitution; democratic system that provides citizens a right to elect/be elected; establishing fair and independent judiciary that responds to needs of public will be top on his agenda.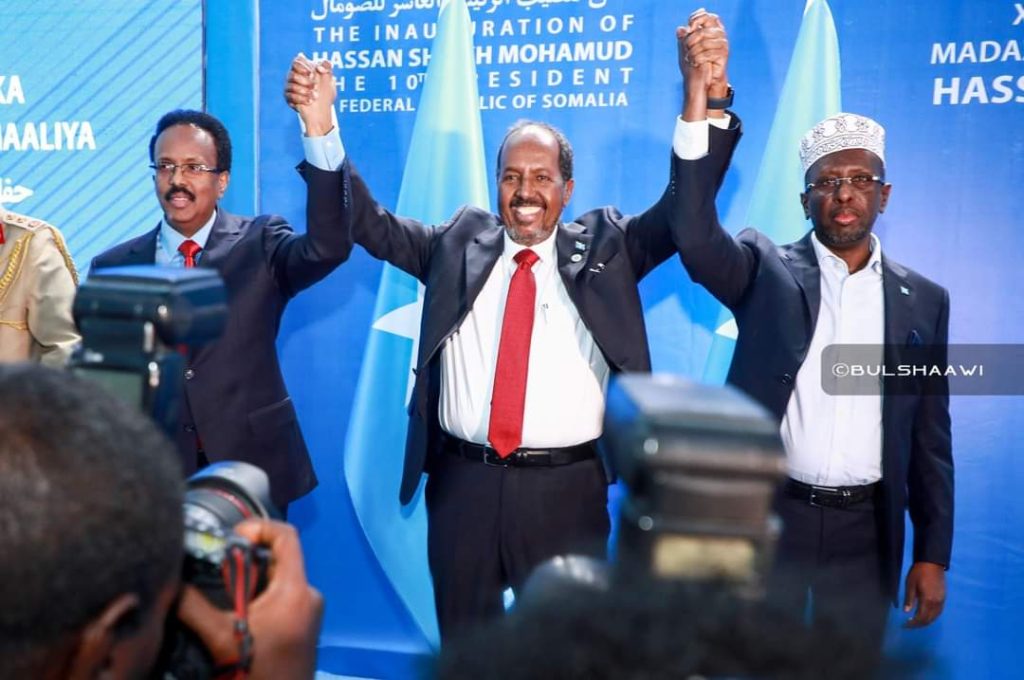 HE Mohamud pledged to cooperate with the international community on security, in particular, regional countries in confronting Al Shabaab insurgents.
He committed to improving and strengthening relations with neighbouring countries on top of a neutral foreign policy.
"Somalia is friends with any country that respects its sovereignty and unity," he said.
As he concluded his speech, President Mohamud assured citizens that he will consult with former presidents HE Sharif Sheikh Ahmed and and Mohamed Abdullahi Mohamed aka Farmaajo.
"Kenya's progress depends on Somalia's progress," said President Uhuru during his speech at the inauguration in Mogadishu.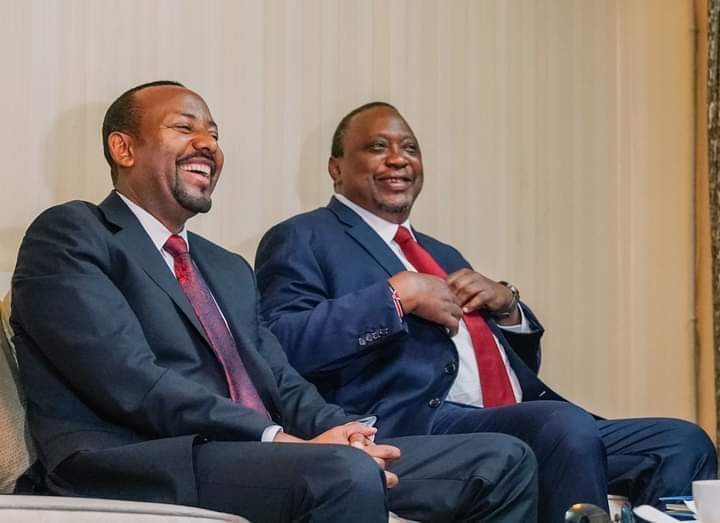 "Kenya is a brother you can count on," he noted, promising that he will open the Somali-Kenyan border.
Ethiopia Prime Minister Abiy Ahmed Ali offered his country's support to the new president of Somalia.
Abiy also said he is happy to see peaceful transfer of power in Somalia.
He is confident the gains made in diplomacy between the two countries in recent years will be "consolidated."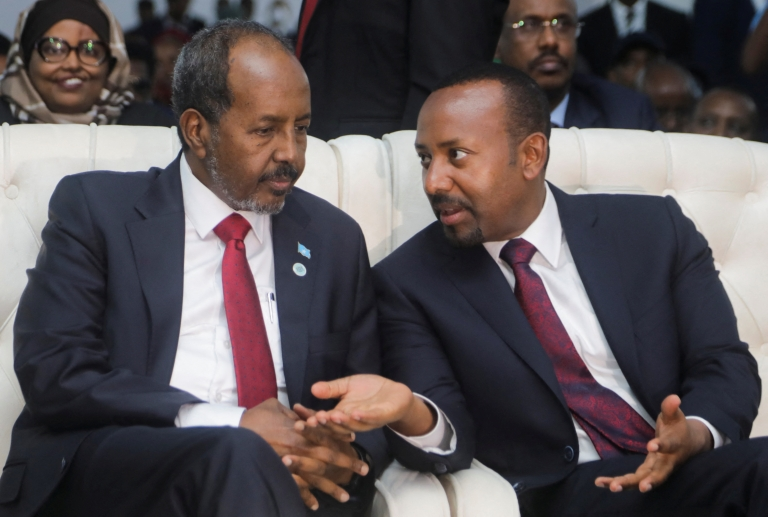 Speaking at the inauguration, Egyptian Prime Minister Mostafa Madbouli hailed strategic and historical relations between Somalia and Egypt.
"I come here with affection and brotherhood to share this achievement with you," said Djibouti President Ismail Oguelleh in his speech.