President Yoweri Museveni has met with H.E Vladlen Semivolos, the Ambassador of the Russian Federation to Uganda.
"We discussed issues of mutual interest," the president said after the Thursday afternoon meeting.
The meeting comes a day after Uganda abstained during the UN General Assembly vote on the Ukraine Crisis.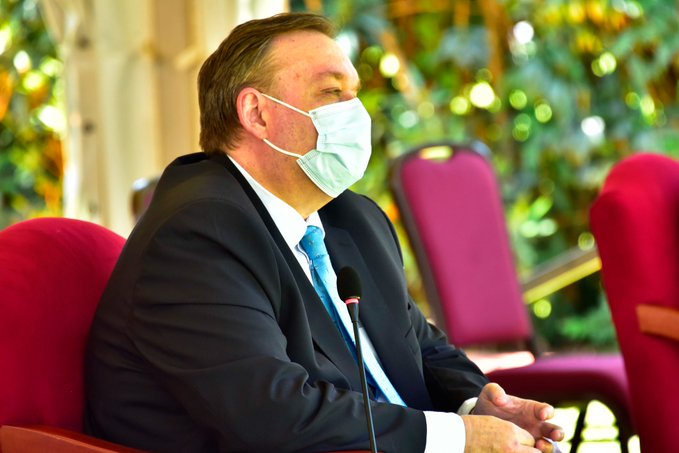 Adonia Ayebare, the Ambassador and Permanent Representative of Uganda to the United Nations, said as incoming Chair of the Non- Aligned Movement (NAM) neutrality is key.
"Uganda will continue to play a constructive role in the maintenance of peace and security both regionally and globally," Amb Ayebare noted.