President Yoweri Museveni has said prevention is the best way of fighting HIV/AIDS.
"It's very easy to avoid. It's not like in the past when you could get AIDS through accidents, mother to child transmission. Currently, you can survive all that due to the various interventions we put up," the President said.
Gen. Museveni made the remarks during the World AIDS Day commemoration that was held in Rukungiri on Thursday, 1st December 2022. This year's celebrations ran under the theme: "Ending Inequalities Among Adolescent Girls, Young Women and Boys".
He said when one contracts the virus, his/her potential is cut off, thus rendering them as 'Persons With Disabilities (PWDs)'.
"The best thing for AIDS is prevention. Avoidance is the best solution because even when we put you on medication when you are infected, there are things you cannot do like joining the army. Even if we keep you alive by putting you on ARVs, your potential is cut off," said H.E. the President who over the years has been recognized as a champion for HIV/AIDS fight.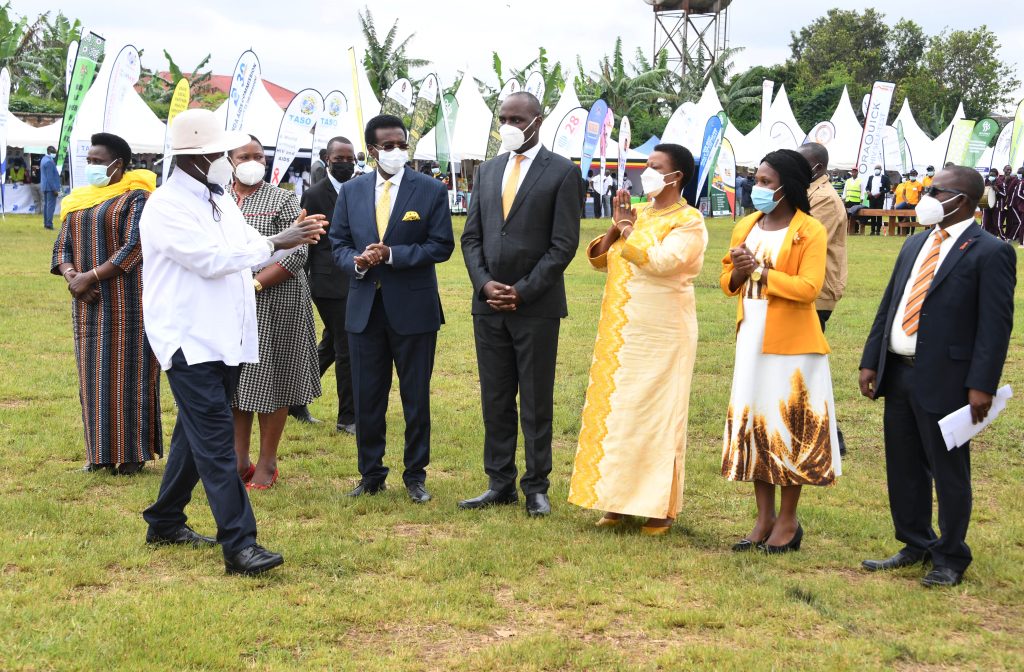 "We don't want to cut off the potential of our people due to HIV. When you get sick, you will not be able to fully meet your potential. This is medical; I have seen this in the army, some people on medication collapse during recruitment exercise," he added.
The Head of State on the other hand advised the infected to always stick to medication if they want to stay alive.
"Don't discriminate against people living with HIV/AIDS, they can do many things that other people can do," he said, before commending the United States of America government and other development partners for the support they accord to Uganda in the fight against the scourge.
"If donors continue supporting our interventions, then that is good but if they are unable to do so, we can suppress other things and fund our people," Mr Museveni stated.
The President also tasked the people of Rukungiri to stop encroaching on the wetlands. He said those who are carrying out activities in the distinct ecosystem should willingly withdraw.
"When I was coming, I saw that there was encroachment in the wetlands. You should get out willingly before government forces you to do so. We want to install solar-powered water pumps near the wetlands so that we can have irrigated agriculture instead of rain-fed agriculture," the Head of State cautioned.
The Minister for Presidency, Hon. Babirye Milly Babalanda, commended President Museveni for always protecting the lives of Ugandans through his wise counsel and able leadership.
"For years you have been leading the fight to tackle this enemy. We celebrate your courage and heroism. In 2017, you launched the Presidential Fast Track Initiative to end AIDS as a Public Health threat in Uganda by 2030.  Five years later, a lot of progress has been achieved," Hon. Babalanda said.
"We still have unfinished business to ensure that our people do not forget the fight against HIV/AIDS. Let's remain responsible and committed to ending AIDS in Uganda."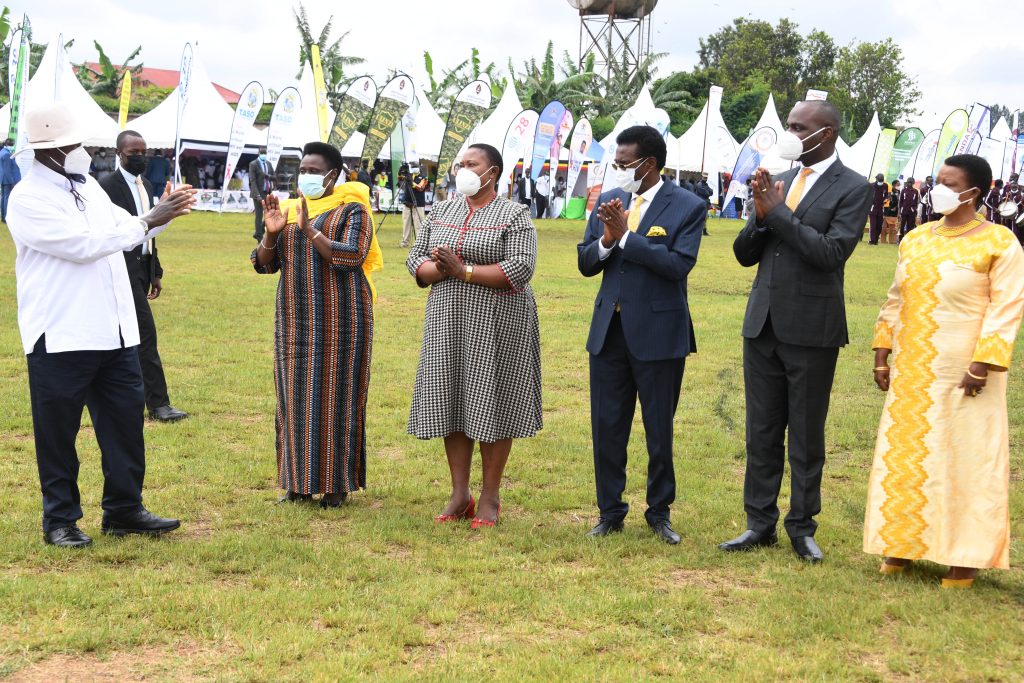 The Security Minister, Hon. Jim Muhwezi said, "Your Excellency, I remember you came to this Stadium and told our people that HIV/AIDS Has no cure but is avoidable and people took your teachings and they avoided it. You have done the same in teaching our people how to prevent Covid-19 and Ebola. We thank you very much."
The Minister of State for Health in charge of General Duties, Hon. Anifa Kawooya, revealed that 5.5 percent of Ugandans are living with HIV/AIDS and out of this, most of these are women.
Hon. Kawooya however disclosed that the number of adult Ugandans living with the virus has significantly reduced from 6 to 5 percent.
"I would like to thank Uganda AIDS Commission and other stakeholders for the job well done in combating the virus in the country," she said.
The event was also attended by; the Vice President, H.E Jessica Alupo, Ministers, Members of Parliament, religious leaders, HIV/AIDS Activists, among other officials.