The Kyabazinga of Busoga William Gabula Nadiope IV has hosted old boys from Busoga College Mwiri through their Mwiri Old Boys Association (MOBA) at his Budhumbula Palace in Kamuli district.
The Kyabazinga in the company of his brother Prince Arnold Nadiope welcomed the old boys led by Samson Kakoma Kakosi and Kawuzi Waiswa Emmanuel, an Agriculturalist working with Mayuge district local government.
The King led the Old Boys in touring his demonstration farm at Budhumbula in Kamuli in order for them to get acquainted with modern technologies of farming that they hope to replicate in their respective communities.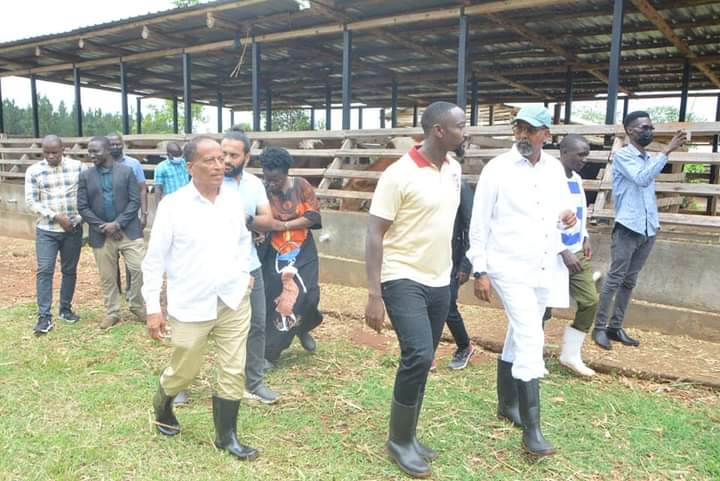 During their interactive talks after the farm tour, Kyabazinga and his guests shared memories about Mwiri of that time, and reminisced jokes they used to make during school time, drawing smiles and laughter on the Kyabazinga's face.
Kawuzi expressed delight at the development strides Busoga College Mwiri has taken in the education sector but also showed dismay over the college's academic performance which he said had deteriorated.
Kawuzi also expressed concern over the environmental degradation which he said was high around the school.
He said that as a cohort, they have so far planted over 700 tree seedlings at the school despite many being cut down.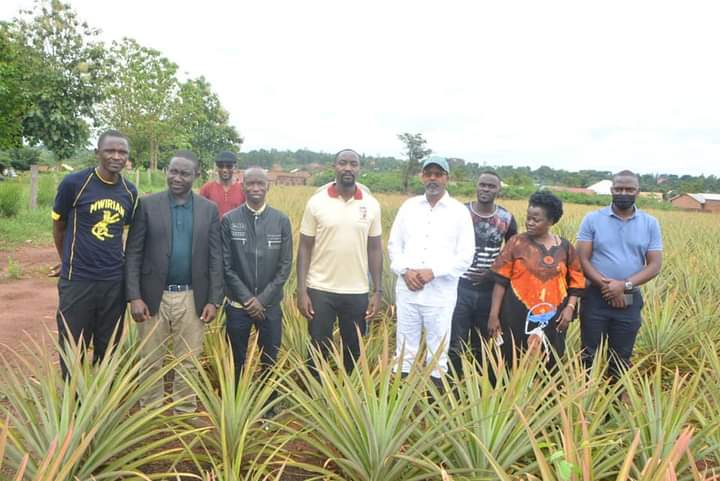 Kawuzi added that they exercise solidarity of purpose and that they have a SACCO and requested the Kyabazinga to become a member.
In his remarks, the Kyabazinga promised to work with the old boys through their association to continue planting trees around their old school in a bid to continue protecting the environment.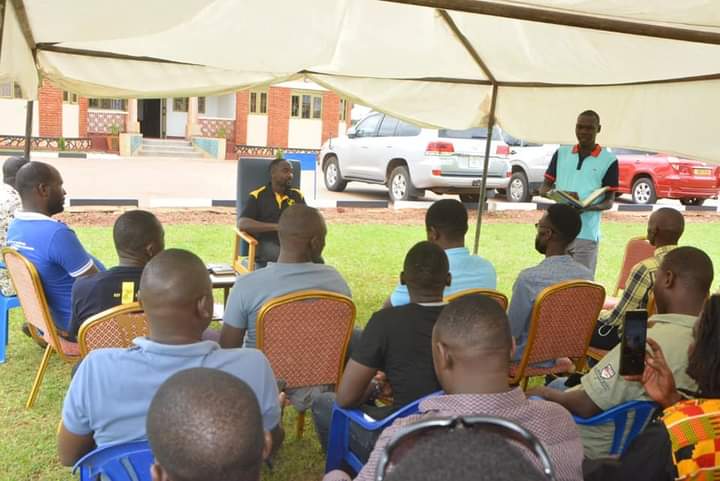 The Monarch who entered Busoga College Mwiri in 2002 for his O-Level studies until 2005, thanked the old boys for making him proud as Kyabazinga and for being united.
He encouraged them to engage into commercial farming and ensure that there is plenty of food in Busoga in order to get rid of hunger in homes.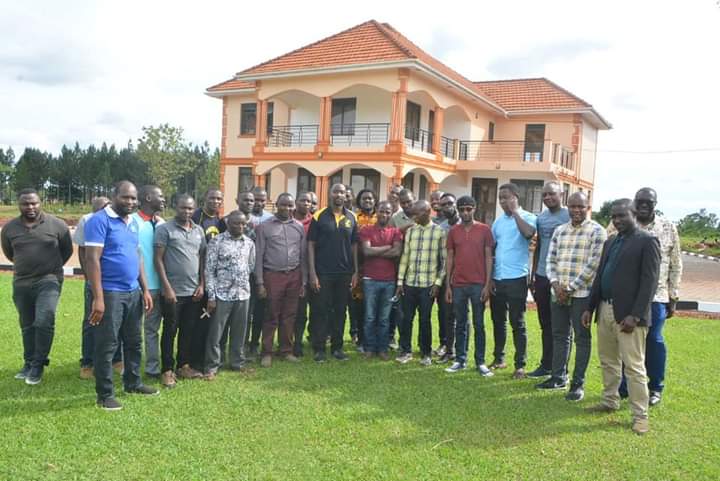 MOBA, launched in 1911, is an association of alumni of Busoga College Mwiri Old Boys and Mwiri Primary School Old Boys.
Gabula's great grandfather Yosia Nadiope is the father of modern education in Busoga. He gave land to missionaries to build Balangira School for teaching royals, which later evolved to Busoga College Mwiri.