Police boss Gen Kale Kayihura has ordered for changes in his command including a reshuffle of the District Police Commander (DPC) for Rukungiri Richard Emuna.
The change that is "to take immediate effect", according to a memo written by IGP Kayihura on Saturday will see Emuna replaced by SP Moses Nanoka.
Meanwhile, the police spokesperson Asan Kasingye has told SoftPower that the note announcing the transfers that has since gone viral is fake.
"I confirm that the officers were transferred though that message is not the right one. The person who circulated the fake one must have been copying from the genuine one signed by IGP with the same message," Asan Kasingye told this site on phone.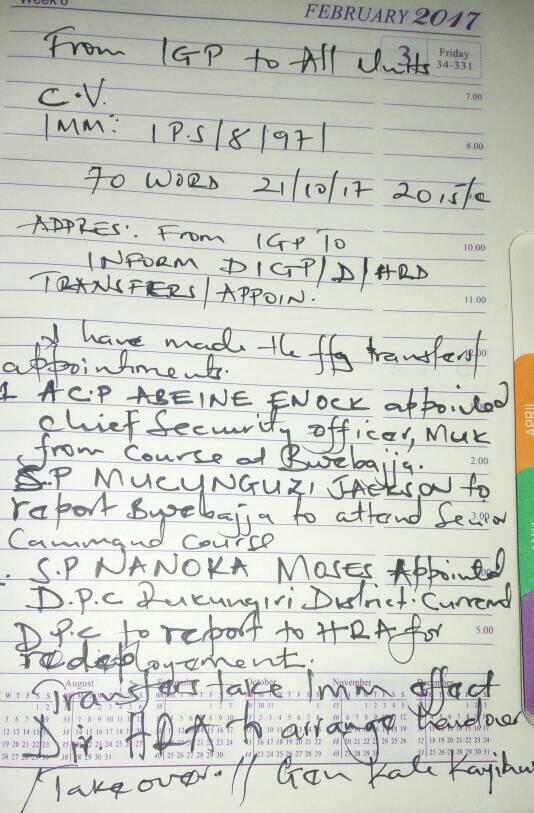 The reshuffle is likely to have been influenced by the manner in which police officers handled the resistance that ensued in Rukungiri town last week. Police officers under the command of Emuna had blocked former FDC President Dr. Kizza Besigye from accessing the main stadium for an opposition political rally.
Subsequently, Besigye's supporters acted in defiance demanding that Besigye is let in, which prompted police to fire several rounds of teargas and bullets.
A video footage captured one of the officers shooting live bullets while pointing his rifle at the protesters outside the stadium.
One person identified as Edson Nasasira, 22, a resident of Burombe in Rujumbura County was killed in the middle of the stadium during the chaos. He is suspected to have been shot dead but police has since denied this, claiming he was hit by a stone.
The Police spokesperson for Kigezi Region Elly Matte said some police officers had been assaulted and cars vandalized. The scenes left many other civilians injured and hospitalized at Nyakibare hospital, two of them in Intensive Care Unit.
Minister of Security Lt Gen Henry Tumukunde at a burial of the dead boy blamed both the police for using live ammunition and the protesters for pelting stones.
He said he had rung the DPC of Rukungiri to advise him to warn his officers against firing live ammunition. But Emuna told him that the police was critically overpowered by the aggressive crowd and that the live bullets were the only option to save officers from being killed.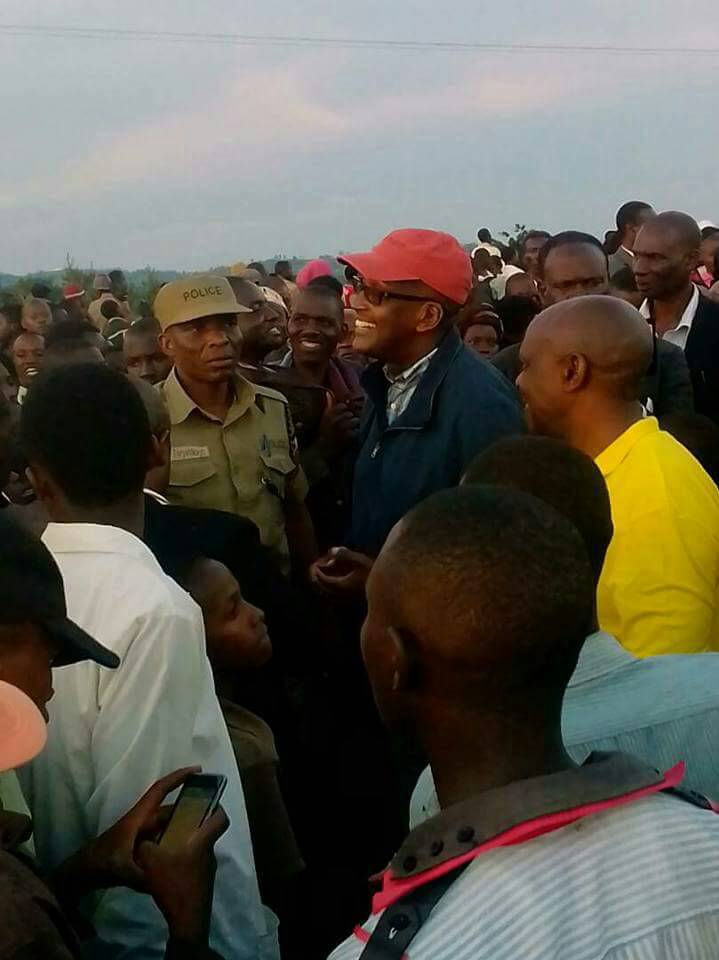 In IGP Kayihura's memo, he instructed his Deputy Okoth Ochola to ensure Emuna reports to Police headquarters for redeployment. Withdrawing Emuna from Rukungiri could be a strategy by Kayihura to salvage the already tainted image of the Police whose conduct has previously been openly criticized by the Minister of Security.
In other changes, SP Jackson Mucunguzi who has been the Chief Security Officer at Makerere University will advance to the Senior Staff and Command College at Bwebajja for a training course. At Makerere, Mucunguzi will be replaced by ACP Enock Abeine.