Opposition figure Dr Kizza Besigye has been taken back home following his arrest on Thursday while attempting to resurrect the infamous Walk-To-Work protests.
Besigye, who has been vocal against the increasing prices of commodities, tried to walk to Kampala city before being intercepted, arrested and taken back to his home in Kasangati, Wakiso district.
"We got information late in the night that Besigye had planned a demonstration here at the city center in Kampala over increasing prices of commodities," said Luke Owoyesigyire, the Kampala Metropolitan Police Deputy Spokesperson.
"In respect to what we know [sic] of his demonstrations and his ideas of defiance…he didn't go through the normal procedures. We had to stop him from accessing the city center and any other person accompanying him," Owoyesigyire explained.
According to Owoyesigyire, Besigye was taken back to his home.
"As long as we see that there is a threat with him engaging in such activities, we shall be around. But if there is no threat, there is no need for us being in the area and we shall of course withdraw," he added.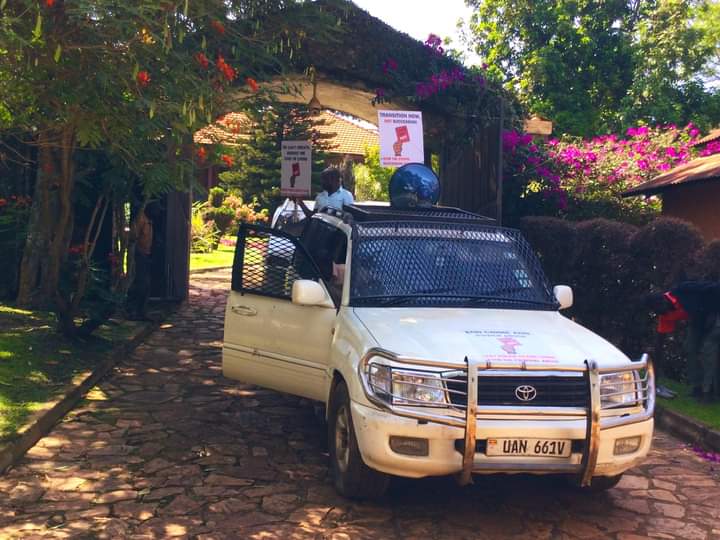 His aide, Ronald Muhinda, said Besigye first addressed the media on the 'economic crisis' and then set out to go to town but found all his home surrounded by military.
"They (military) arrested him and took him back home. The home is cordoned off. That is the life of President Kizza Besigye," Muhinda said.
He added: "Besigye has been here before and trust me, the struggle to fight bread eaters begins. The crisis will deepen. No turning back."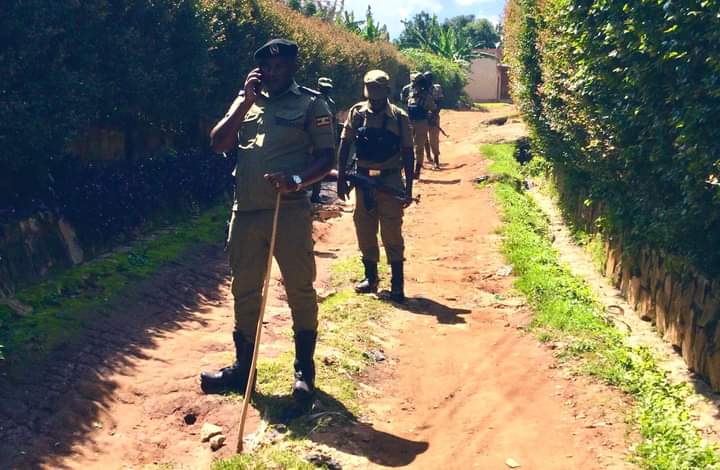 During the scuffle, Besigye's home manager, Benson Mwesigye, was also arrested for allegedly knocking a police patrol vehicle.
Besigye speaks on high cost of living
Besigye who is the leader of a political pressure group, People's Transition Group, told the press at his home that he would mobilize Ugandans to raise up against the high cost of living.
His aides carried placards with inscriptions "We can't breathe, reduce the cost of living" and "Transition now, not Succession", among others.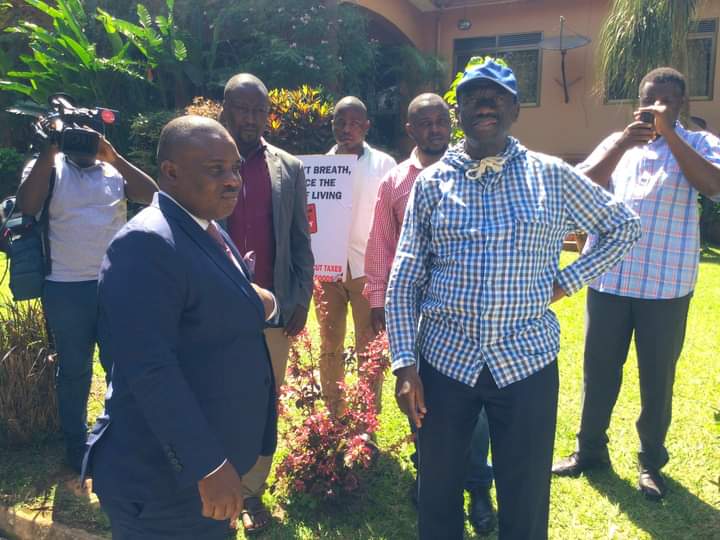 Flanked by Kampala City Lord Mayor, Erias Lukwago, Besigye asked government to reclaim the monies swindled by corrupt officials and enhance the salaries of civil servants and give relief to schools.
"We now have a cassava republic and a bread republic. We should get this money back so that the cassava republic can get something to eat," he said.
He then asked government to relax taxes on essential commodities so as to make them more affordable to the vulnerable common people.