Singer Angella Katatumba has announced a new music album dubbed "Masterpiece".
The album was unveiled on Monday afternoon by Masters Records at their studios located along Naguru-Ntinda 2 Road in Kampala.
The full album, comprising 15 songs each centered around the life of Angella Katatumba, will be released on September 30, 2022, on all digital stores.
The Album Listening/Release party will also be held at the Viewpoint, Hotel Diplomate.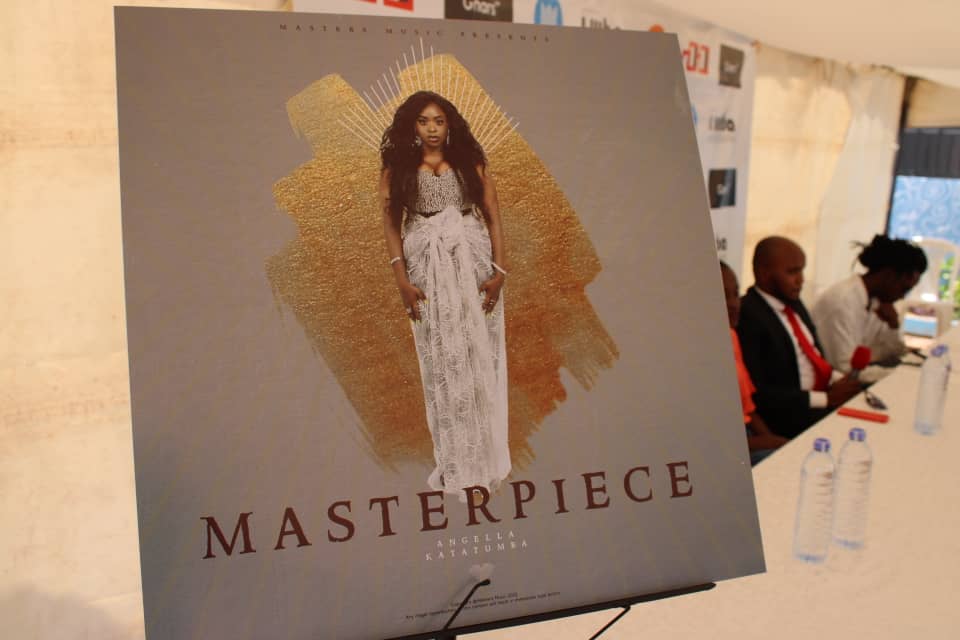 This project is a partnership between Masters Records and Angella Katatumba in which Masters will act as the sole distributor, promoter, and main producer of the album.
Addressing the press at Masters Studios, Katatumba expressed her gratitude to Masters Records, producers Lawraid, Skillz On The Beat, WabzDj, songwriters and vocal directors David Makueta, Cieska Lytes, Stephanie Kirabo who worked so hard to make the album a reality.
"A few months ago, a team of creatives came together with a simple idea of creating a sound art piece. An Audio body of work that would push the boundaries on what Ugandan music is and what it should sound like," she told journalists.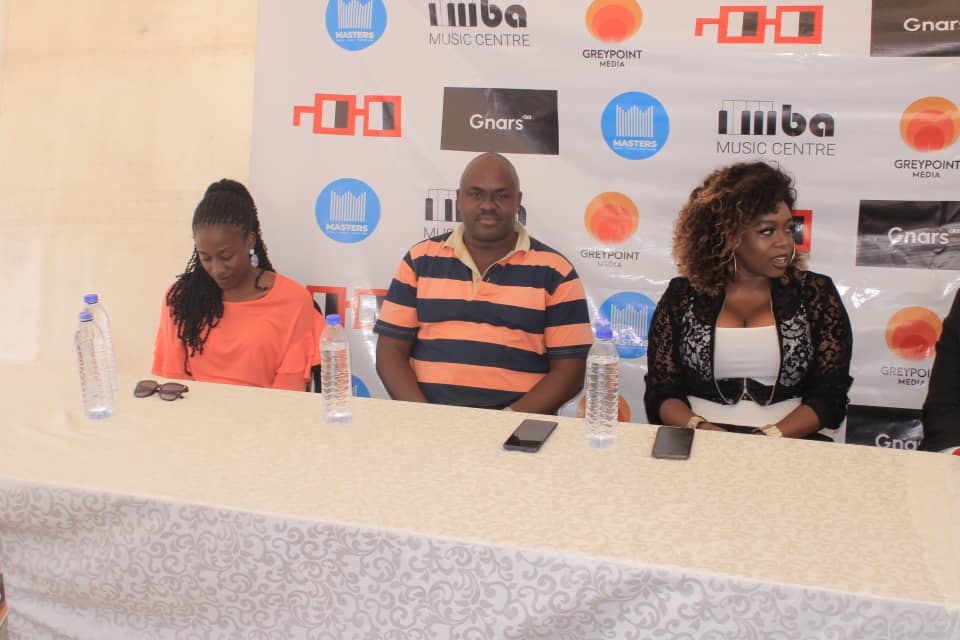 "Looking back at the handwork and sacrifice that everyone involved in this music-making process put in makes me feel so happy and excited about the direction of our music industry. From the Songwriters, Vocal directors, producers, Instrumentalists, the DJs and our executive producer/ founder here at Masters Entertainment, Master Brisco. A lot of work has gone into this Album and we are very confident that everyone who listens to this work will find something they can love and enjoy," she said.
According to Katatumba, making an album is never an easy feat because of days of endless revisions and sleepless nights.
However, this one was easy for her to make because "when you are talented and you work with people who are even more talented than you, then everything becomes easy".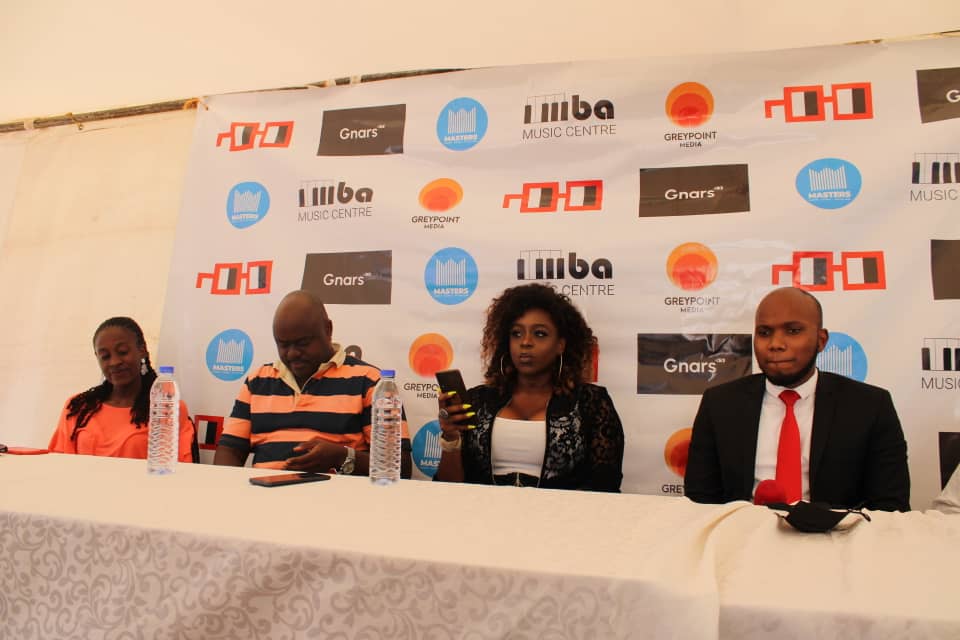 "We were recording two songs a day. The songs on this album all have a personal place in my heart and some do feel very vulnerable. I am very sure that the Angella Katatumba Army is going to love every track and for the new people who discover this album we also hope you enjoy what we have delivered to you."
Masterpiece
In his speech, The Masters record label founder, Master Brisco, said the team prioritized a simple process to ensure high-quality music, and in turn, ended up creating a hit album.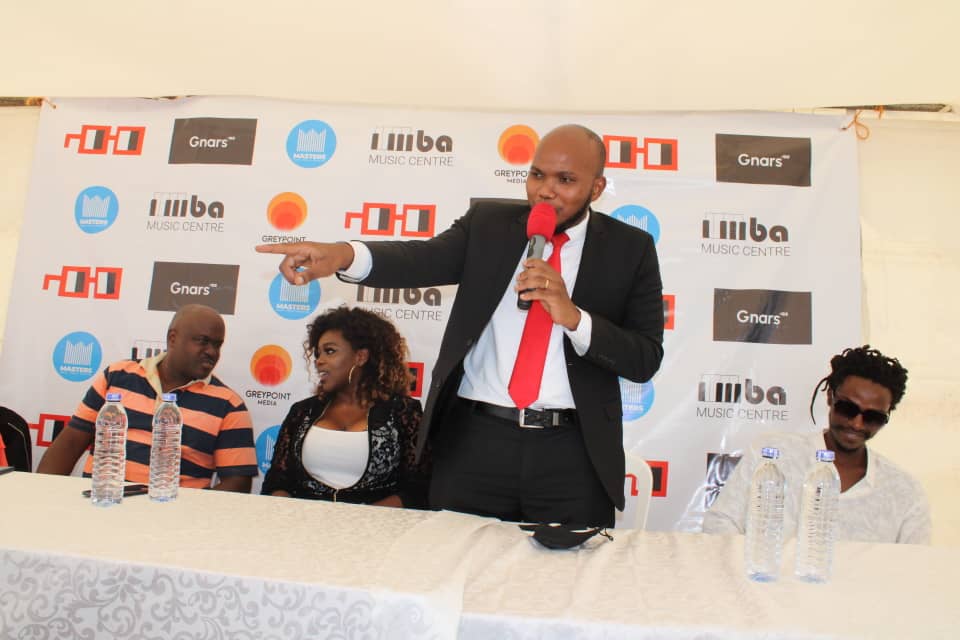 The album is a body of work containing 15 tracks written, mixed and mastered here at Masters records with a wonderful team of Producers, Vocal directors, and Songwriters who are all young and full of energy.
He said the label aims at Music Consumer (Fan) centered music making process, building a strong Songwriter's and Producers community to foster innovation of the music sound in Uganda, artist-centered sound innovation plus hit-making factory and music as an asset: innovative marketing and income generating activities to earn more from the art.
The event was sponsored by GnarsDAO as it launched its new Skateboard initiative in Uganda with Gnarfrica.